English and American Literature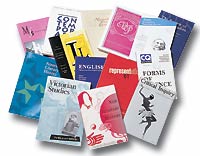 In the English and American Literature section, the focus is on developing the ability to understand English and American literary works thoroughly and precisely. Students can select any author, theme, epoch and genre to study, depending on their literary interest.
In addition to developing the ability to read literary texts accurately, it is essential to study research methodology. Given the recent remarkable development of critical theory and reviews of canons, graduate students must seek the theoretical grounds of their literary interest, and explore research methods that meet their study approaches.
Lectures and seminars are provided in consideration of these requirements. In addition, discussions are held that involve all graduate students, to promote free exchange of views, transcending barriers between students and faculty members.
Professors
HATTORI, Noriyuki (Ph.D.)

English Literature; 18th Century English Novel, Modern Critical Theory

KATAFUCHI, Nobuhisa (Ph.D.)

American Literature; Jewish American Fiction, Adaptation Studies
Associate Professors
YAMADA, Yuzo (Ph.D.)

English Literature; English Drama; Cultural Studies

ISHIWARI, Takayoshi (Ph.D.)

American literature
Foreign Assistant Professor
HARVEY, A. S. Paul (M.Phil.)

English Language, English Literature (1500-1660); English Literature, Japanese Drama