Philosophy and History of Philosophy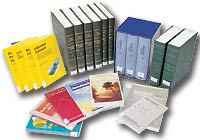 The Philosophy and History of Philosophy section comprises two major components. The first component features historical studies of modern and contemporary philosophy on the basis of detailed analysis of documents. The second component is characterized by a vigorous approach to various questions of contemporary philosophy.
Although the first component focuses on French philosophy from Descartes to contemporary philosophy, along with German philosophy, particularly German idealism and phenomenology, the scope of studies was recently expanded to encompass various other philosophical genres, including Japanese philosophy together with English and American analytic philosophy and pragmatism.
Concerning the second component, in addition to traditional epistemology and ontology, students can study the methodology of Human Science, speech act theory and communication theory.
Students are committed to developing their studies while intellectually stimulating one another, and students of other academic fields. Activities in this section are developed in close partnership with those in the programs of Studies on Cultural Foundation and Studies on Modern Thoughts and Culture.
Professors
IRIE, Yukio (Ph.D.)

Study of German Idealism, Philosophy of Language; Study of Practical Philosophy in German Idealism, Philosophical Semantics, Logic of Questions and Answers

FUNABA, Yasuyuki (Ph.D.)

Kant's philosophy, Theory of communications
Associate Professor