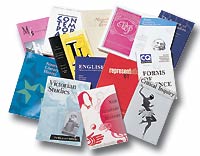 The English and American Literature program helps students develop a clear and thorough understanding of how to read literary works primarily from North America and the British Isles. Any author, topic, era, or genre may be considered, granting students the freedom to choose their research topic based on their interests.

Students will be trained in how to rigorously appraise literary texts and are also required to examine research methodologies. Remarkable developments in critical theory and readjustments to the canon in recent years mean that students are required to find theoretical grounds for their literary interests and explore appropriate research methods.

The program offers lectures and seminars to help students consider such demands. Symposiums attended by all graduate students are designed to encourage an open sharing of views, transcending the barriers that typically separate professor from student, and to provide students with practical experience of academic presentations.
Professors
KATAFUCHI, Nobuhisa (Ph.D.)

American Literature; Jewish American Fiction, Adaptation Studies


ISHIWARI, Takayoshi (Ph.D.)

American Literature

YAMADA, Yuzo (Ph.D.)

English Literature; English Drama; Cultural Studies
Associate Professor
MORIMOTO, Michitaka (Ph. D.)

American Literature; American Drama
Foreign Assistant Professor
HARVEY, A. S. Paul (M.Phil.)

English Language, English Literature (1500-1660); English Literature, Japanese Drama